03 Sep

The frustration of being a foreclosure defense attorney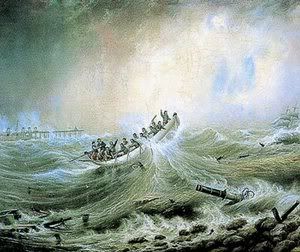 As a foreclosure defense attorney with offices in Daytona Beach and Jacksonville, Florida, there is no shortage of business. Years ago, I developed a business model that allows my firm to provide a service, the value of which far exceeds its expense, in a high demand field with little competition. To boot, it is the most gratifying work I have ever done in my 17 years as a lawyer, especially since my client, America's middle class, is often overlooked in the legal community.
When I got into this practice, I received a kick-start from Jacksonville Area Legal Aid, and I pledged that my firm would keep a healthy percentage of my practice reserved for our community's poorest citizens. For the past two years, we have consistently maintained a pro bono clientele of at least 10% of our foreclosure defense practice. Currently, that number stands at 37 homeowners. Furthermore, I have volunteered my time, serving on the Jacksonville City Counsel's Foreclosure Task Force, which is aimed at finding local solutions to the foreclosure crisis.
So, what's the problem?
I'm racked with guilt over turning people away. The reality is that the homeowner is placed at a serious disadvantage in the foreclosure process, and it takes tremendous energy and expense to take control of the litigation. Our foreclosure defense team consists of three lawyers, two paralegals, two legal assistants and a process management specialist. This highly specialized staff comes at a hefty price, and the reality is that our practice must also run like a business to stay ahead of the South Florida foreclosure mills.
However, I am deeply disturbed by the recent news that The Jacksonville City Counsel may be forced to cut funding to an important foreclosure defense project. Project House-Hold places two Jacksonville Area Legal Aid attorneys specializing in foreclosure defense in the heart of one of our hardest hit communities.
The project received about $175,000 from the city and $30,000 the Community Foundation in Jacksonville. However, the Times Union reports today that the city's budget crisis may kill future support of the project. This is devastating news for local residents who may no longer receive the legal services vital to saving their homes.
My firm wants to help pick up the slack created by the city budget cuts, but we can only do so much. We only take pro bono referrals from legal aid organizations like JALA and often send potential clients there just to be referred back to our firm.
However, my bookkeeper reminds me that we cannot exceed our 10% pro bono ratio in order to expand and build our defense of the middle class. It feels like we're on a life boat pulling people from the raging sea, but there's only so much room.
Frustrating.
The following two tabs change content below.
Chip Parker is the managing partner of Parker & DuFresne, P.A., where he represents Northeast Florida businesses and consumers facing bankruptcy, and homeowners facing foreclosure. His firm files more homeowners in the Mortgage Modification Mediation Program than any other law firm in Northeast Florida. Parker is the recipient of Jacksonville Area Legal Aid's prestigious Award for Outstanding Pro Bono Service. Mr. Parker is an active member of the National Association of Consumer Bankruptcy Attorneys and National Association of Consumer Advocates.
Latest posts by Chip Parker, Esq. (see all)