17 Nov

Solving the Foreclosure Crisis – Part 1 – How did it happen?

As a Jacksonville foreclosure defense attorney, I have been invited to join members of the Jacksonville City Council at a "foreclosure summit" to locally address the foreclosure crisis. When it comes to foreclosures, Jacksonville has it pretty bad. As a matter of fact, Forbes Magazine has named Jacksonville, Florida the foreclosure capital of America for 2009.

Can a local community implement a strategy to combat a global problem? Absolutely, and in this four part series, I will discuss how Jacksonville and other cities can fight foreclosures. After all, as we wait for the federal government to take real action, real middle class Americans are being displaced from their homes.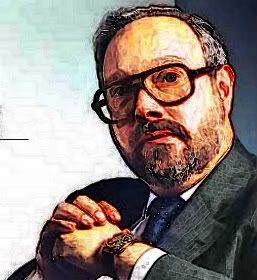 The first step of problem solving is to understand the problem. The problem of foreclosures is the securitization of residential mortgages on Wall Street, known as a mortgage-backed security (MBS). Baby-boomers, representing the largest sector of our population, are getting close to retirement, and fund managers were under pressure to provide a safe investment with a high yield.
The federal government had implemented a program encouraging lenders to make home loans to middle-income Americans to increase home ownership. A Wall Street whiz, Lewis Ranieri (pictured left), determined you could reduce the risk associated with a sub-prime mortgage by bundling it together with thousands of similar mortgages.
To further reduce the risk, these thousands of sub-prime mortgage loans were divided into tranches according to risk and a certain percentage of them were guaranteed to perform or be replaced with performing loans. Bond rating agencies, like Moody's, rated the safety of these MBSs as high as AAA – the safest investment rating.
In hindsight, it is stunning that Wall Street believed that it could rape middle class homeowners with oppressive mortgage terms, such as high-interest and prepayment penalties, without repercussion in the marketplace, but there were a couple of assumptions that blinded these geniuses.
First, they believed what goes up should continue to go up. The common fallacy assumed by Wall Street was that the white-hot real estate market, especially in California and Florida, would continue to create equity in homes. The lending industry was so confident that 100%, and even 125% financing, became the norm.
Secondly, they believed that people would generally do anything to keep their home. After all, homeownership was the "American Dream," or at least that's what Madison Avenue was telling America. Middle-class America would endure even the most oppressive loans in order to build equity in the dream.
With assumptions firmly in place, baby boomers from across the globe were encouraged to dump trillions of retirement savings into an investment vehicle which appeared to defy the fundamental rule of Economics 101 – return is directly correlated to risk. But THIS was the Holy Grail – a high-yielding bond without all of that nasty risk.
However, like gravity, the fundamental rule of investing ultimately prevailed. The moment real estate sales stalled in South Florida and pockets of California, homes stopped "producing equity." Lenders could no longer engage in the subprime scam. Middle America is now unable or unwilling to keep this "dream" alive. It is stunning how blasé we have become about home ownership. I am now meeting with clients who are current in their homes but see them as a money pit with no future. When faced with either funding their children's college or keeping their house, many ditch the McMansion in favor of their kids' future.
The question I have begun asking myself is whether Wall Street will ever be able to trick us again? Without greater oversight, the answer is not just "yes," but "sooner than you think." Right now and over the next year, real estate in high speculation areas will become so cheap as to attract any investor with cash. Five years or so from now, these opportunistic speculators will probably have tons of equity built up in this popular dirt, and Wall Street will begin to once again be seduced by the "safety of real estate." The next Lewis Ranieri will know just what to do.
Next – How does securitization work?
The following two tabs change content below.
Chip Parker is the managing partner of Parker & DuFresne, P.A., where he represents Northeast Florida businesses and consumers facing bankruptcy, and homeowners facing foreclosure. His firm files more homeowners in the Mortgage Modification Mediation Program than any other law firm in Northeast Florida. Parker is the recipient of Jacksonville Area Legal Aid's prestigious Award for Outstanding Pro Bono Service. Mr. Parker is an active member of the National Association of Consumer Bankruptcy Attorneys and National Association of Consumer Advocates.
Latest posts by Chip Parker, Esq. (see all)