15 Jun

Should we just put an * by our Foreclosure Era?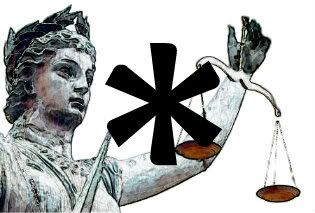 Baseball had the "Steroid Era," and the law has its "Foreclosure Era." The two phenomenons are so similar, but the latter has shaken our confidence in our system of justice.
Major League Baseball, Congress and the media found the ultimate solution to the Steroid Era of our "National Pastime" – put an asterisk by it and forget how baseball became professional wrestling. I can barely remember how an entire sport and its heroes became just another bunch of cheaters chasing hollow glory and big bucks. Yeah, Roger Clemens is still being prosecuted for perjury, but who cares?
Our Nation is facing the same situation today with the Foreclosure Era of law, and for the sake of history and restoring faith in our system of justice, we must decide how we shall deal with this.
In foreclosure cases, lawyers who swore to uphold the United States Constitution and to never misrepresent facts and evidence to our trial courts lie with regularity and purpose. There is no question that most lawyers handling foreclosure cases on behalf of mortgage servicers have routinely misrepresent critical facts to judges and have presented fraudulent documents in the process of extracting a citizen from his home. I have personally seen dozens of examples of this, and I have heard of hundreds more. The Florida Bar has never disciplined one foreclosure mill lawyer for manufacturing and submitting knowingly fraudulent evidence, but The Bar DID investigate me and other defense lawyers for talking about it to the press.
And there is also no question that judges, whether they be retired senior judges or duly elected officials, routinely ignore fundamental rule of law in foreclosure cases. Our Courts have set up an alternate reality in foreclosure cases, focusing on homeowners missed payments rather than restoring confidence that mortgage servicers and banks will be held to the same standard as every other plaintiff who brings a lawsuit. I have personally seen dozens of examples of this, and I have heard of hundreds more. For instance, Senior Judge Sandra Taylor was admonished for conducting illegal communications with the bank's lawyers outside the presence of the defendant, but in the end, Judge Taylor was never disciplined.
We all know its there. The 5 largest banks admitted to this fraud when they signed off on their $25B sweetheart deal with the Attorneys General from throughout the USA. Plus, there are only pockets of resistance at the appellate court level, where some appellate judges are reversing only the most obvious examples of trial court misunderstanding of basic law.
All in all, the truth does not matter because we are all but cattle to the banking industry. Just look at Jamie Dimon's testimony before the Senate Banking Committee. The panel is comprised of the biggest beneficiaries of Dimon's campaign contributions, and it shows. These senators were practically apologizing for "our government's role" in JPMorgan's estimated $7 Billion loss in the risky hedge funds market. "We're sorry, Mr. Dimon. Shame on us."
According to the media wonks, we're all apparently tired of hearing about it. Two years ago, CBS News interviewed me about a foreclosure case, and the executive producer told me off camera, "The Country has foreclosure fatigue." TWO YEARS AGO!!
Heck, I get it. I know I have foreclosure fatigue. I'm ready to put the foreclosure crisis behind me and move on to our next national undoing: student loans! Sadly, foreclosure fatigue does not translate into foreclosure prevention or foreclosure cure.
We cannot bury this crisis in the litter box of history until we recognize how foreclosures have changed the way most Americans look at our judges, our political leaders and our banking system – all of whom have justifiably lost respect from the rest of us.
I am not speaking of individuals as much as I am speaking of institutions. As there were those ball players with integrity who refused to cheat just because "everyone is doing it," there are those rare judges and politicians who insist the law is greater than this manufactured foreclosure crisis. But they must fight harder against an unfair system, lest they be branded with the same scarlet letter.
The response to the Foreclosure Era we are seeing emerge from our elected leaders, our courts and the media is a page right out of Steroid Baseball. There is a subtle shift changing the vocabulary used to describe the illegal conduct that has shaken the foundation of our judicial system. More and more, we see words like "fraud" being replaced with "error" and "mistake."
Consider the latest article from DSNews.com. In the first sentence, the author asks, "If a lender produces a fraudulent document when attempting to foreclose on a borrower, should lenders be able to voluntarily dismiss the foreclosure then re-file the case after fixing the error?"
In one sentence, the author suggests that the intentional act of fraud is a "fixable error." Imagine if JPMorgan got caught shoplifting a book from Barnes & Noble. Apparently, the Bank could "fix the error" by putting the book back on the shelf. No harm, no foul, right?
The author of the DSNews propaganda continues by explaining that holding the banking industry to the same standard as the rest of us would harm everyone by causing even greater delays in foreclosures. The banks and our judges are merely protecting us from ourselves.
Thank you, Mr. Dimon. Thank you Foreclosure Court.
In the end, the American People and The Truth have suffered permanent injury at the hands of the people who were sworn to protect us: lawyers, judges and politicians. The story has become so large that the media is no longer interested in it. So, the game plan is to follow Major League Baseball and just put an asterisk by the Foreclosure Era* and move on.
The following two tabs change content below.
Chip Parker is the managing partner of Parker & DuFresne, P.A., where he represents Northeast Florida businesses and consumers facing bankruptcy, and homeowners facing foreclosure. His firm files more homeowners in the Mortgage Modification Mediation Program than any other law firm in Northeast Florida. Parker is the recipient of Jacksonville Area Legal Aid's prestigious Award for Outstanding Pro Bono Service. Mr. Parker is an active member of the National Association of Consumer Bankruptcy Attorneys and National Association of Consumer Advocates.
Latest posts by Chip Parker, Esq. (see all)