10 Aug

Sacré bleu! The U.S.'s greatest export may be the subprime crisis!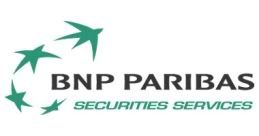 On August 9th, the Dow Jones industrial average dropped 387 points amid further evidence that subprime lending practices are affecting economies beyond our borders.
As NPR's Jim Zarroli reports, "Markets in Asia followed Wall Street's steep decline on Friday, with Tokyo's Nikkei index down more than 406 points. Markets in Korea, Hong Kong, Singapore and the Philippines also reacted negatively to concern about credit weakness in the U.S."
Most troublesome on Wall Street yesterday was an announcement by France's largest bank, BNP Paribas, that its securities funds had lost a lot of money by investing in the U.S. subprime mortgage market. BNP decided to freeze three of its funds that invested in U.S. subprime mortgages because it could not properly value their assets.
Ladies and gentlemen, this is BIG NEWS. This is proof that lenders are getting tighter with their money, and that a credit crunch is in full swing. It is also proof that the global markets will not have the strength to buoy the U.S. economy, as our own mess is spreading outside our borders.
For months, BLN has been warning of the widespread damage the subprime market will cause, and for months, bankruptcy attorneys have been calling for reform of the current bankruptcy laws to fix this catastrophe. Will it be too late before Congress and the White House begin to listen?
The following two tabs change content below.
Chip Parker is the managing partner of Parker & DuFresne, P.A., where he represents Northeast Florida businesses and consumers facing bankruptcy, and homeowners facing foreclosure. His firm files more homeowners in the Mortgage Modification Mediation Program than any other law firm in Northeast Florida. Parker is the recipient of Jacksonville Area Legal Aid's prestigious Award for Outstanding Pro Bono Service. Mr. Parker is an active member of the National Association of Consumer Bankruptcy Attorneys and National Association of Consumer Advocates.
Latest posts by Chip Parker, Esq. (see all)