01 Aug

I can't find a lawyer to fight my foreclosure!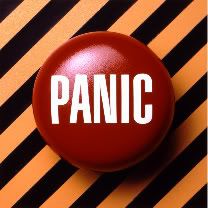 Foreclosure defense attorneys are really hard to find. So what do you do if you can't find an attorney in your county that will defend your foreclosure? You search the internet for any attorney in your state that will do it. A lawyer in your state is licensed to practice in any county in your state.
For instance, Fort Meyers foreclosure attorney Carmen Dellutri and I (a Jacksonville foreclosure attorney) will agree to take cases in many other parts of Florida because much of the representation can be handled remotely from our home office.
The reason foreclosure defense attorneys are so hard to find is that the subject matter is very complex and requires a combination of litigation experience and technical understanding of negotiable instruments (such as mortgage notes) and consumer law (such as Truth In Lending Act and Fair Debt Collections Practices Act).
The mortgage companies are moving targets, and the lawyers dedicated to protecting the property rights of homeowners spend much of their time improving their skill through research, discussion groups and seminars.
So, do not panic. Instead, widen your search.
The following two tabs change content below.
Chip Parker is the managing partner of Parker & DuFresne, P.A., where he represents Northeast Florida businesses and consumers facing bankruptcy, and homeowners facing foreclosure. His firm files more homeowners in the Mortgage Modification Mediation Program than any other law firm in Northeast Florida. Parker is the recipient of Jacksonville Area Legal Aid's prestigious Award for Outstanding Pro Bono Service. Mr. Parker is an active member of the National Association of Consumer Bankruptcy Attorneys and National Association of Consumer Advocates.
Latest posts by Chip Parker, Esq. (see all)