15 Jun

How quickly can I file a bankruptcy?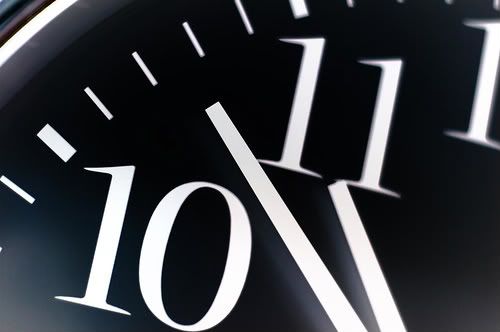 Technically, you can file a bankruptcy the same day you meet with a lawyer. However, thisis advisable only under the most extreme circumstances. Under normal conditions, you can expect the process to take a couple of weeks from the time all of your paperwork is returned to your lawyer's office.
If you need to file a bankruptcy as quickly as possible to, for instance, stop a wage garnishment, your attorney can file a "skeleton petition" which consists of only two pages. This is enough to trigger the automatic stay, protecting you from all manner of debt collection. The only prerequisite is that you must complete an approved credit counseling class as late as the same date as the filing.
If you must file a skeleton petition, the court will allow you two weeks to file the rest of your paperwork – including Schedules A through J, Statement of Financial Affairs, Statement of Intentions (Chapter 7) and a Plan of Reorganization (Chapter 13). Often, two weeks is not enough time for you and your lawyer to get all of the paperwork filed. Not to worry, though. Your lawyer can file a request with the bankruptcy judge to allow you additional time (7 – 10 days) to get the rest of your paperwork filed.
Generally speaking, lawyers are a cautious lot, and we are never too keen on filing emergency petitions because we like to thoroughly analyze all of our clients' financial data, including assets and liabilities, before we file a new bankruptcy case. Ideally, a debtor with some time to spare can benefit from some pre-bankruptcy planning.
For instance, in the State of Florida, a head of household can protect up to six month of his or her wages in a "wage account." So, let's say Joe needs to file a Chapter 7 liquidation bankruptcy, but he has $30,000 in the bank from a recent inheritance. If Joe is not in a hurry to file, he can open a wage account and have all his wages directly deposited into that new account while living off of the $30,000 of non-exempt funds. If he nets $5,000 per month, in six months he will have $30,000 of exempt wages in that account. He could file a bankruptcy, and that money would be untouchable by the trustee or the creditors.
There are many legal, strategic maneuvers a qualified lawyer can suggest for your situation, but they often require some time to implement. However, circumstances don't always allow much time, and you might be better off filing immediately.
The moral of the story is that you should meet with a bankruptcy lawyer at the first sign of serious financial trouble.
The following two tabs change content below.
Chip Parker is the managing partner of Parker & DuFresne, P.A., where he represents Northeast Florida businesses and consumers facing bankruptcy, and homeowners facing foreclosure. His firm files more homeowners in the Mortgage Modification Mediation Program than any other law firm in Northeast Florida. Parker is the recipient of Jacksonville Area Legal Aid's prestigious Award for Outstanding Pro Bono Service. Mr. Parker is an active member of the National Association of Consumer Bankruptcy Attorneys and National Association of Consumer Advocates.
Latest posts by Chip Parker, Esq. (see all)