08 Jun

Barack Obama on Bankruptcy/Credit Reform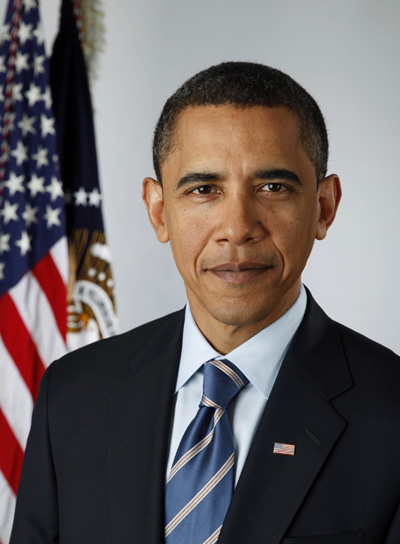 Barack Obama, the presumptive Democratic nominee for president, includes on his website a summary of his positions on bankruptcy and credit reform.
From his website:
Obama will reform our bankruptcy laws to protect working people, ban executive bonuses for bankrupt companies, and require disclosure of all pension investments.
Cap Outlandish Interest Rates on Payday Loans and Improve Disclosure: Obama supports extending a 36 percent interest cap to all Americans. Obama will require lenders to provide clear and simplified information about loan fees, payments and penalties, which is why he'll require lenders to provide this information during the application process
Encourage Responsible Lending Institutions to Make Small Consumer Loans: Obama will encourage banks, credit unions and Community Development Financial Institutions to provide affordable short-term and small-dollar loans and to drive unscrupulous lenders out of business.
Reform Bankruptcy Laws to Protect Families Facing a Medical Crisis: Obama will create an exemption in bankruptcy law for individuals who can prove they filed for bankruptcy because of medical expenses. This exemption will create a process that forgives the debt and lets the individuals get back on their feet.
The following two tabs change content below.
Brett Weiss, a senior partner at The Weiss Law Group, LLC
, represents people and businesses in all phases of bankruptcy. He has experience in complex individual Chapter 7, Chapter 11, and Chapter 13 bankruptcy cases, and in Chapter 11 small business restructuring and reorganization. Mr. Weiss lectures nationally on bankruptcy issues. He has testified before the Federal Bankruptcy Rules Committee, the Consumer Financial Protection Bureau, and has twice testified before Congress on bankruptcy and credit issues. Brett Weiss is the co-author of
Chapter 11 for Individual Debtors
, and has written Not Dead Yet: Bankruptcy After BAPCPA, for the Maryland Bar Journal, as well as hundreds of blogs for the Bankruptcy Law Network. With his colleague, Daniel Press, he recorded a 13-hour basic bankruptcy training series, and leads intensive three-day Chapter 11 training boot camps. Mr. Weiss has received international media attention in connection with his work. He was interviewed by Barbara Walters on The View, has appeared on the Today Show, Good Morning America, ABC News with Peter Jennings, the Montel Williams Show, National Public Radio, AARP-TV, the BBC World Service, German state television, and numerous local radio and television programs, and been quoted in Money magazine, The Washington Post and The Baltimore Sun, among others. Brett Weiss is the previous Maryland State Chair for the National Association of Consumer Bankruptcy Attorneys, a founding member of the Bankruptcy Law Network, on the board of the Maryland State Bar Consumer Bankruptcy Council, and a member of the American Bankruptcy Institute and the Bankruptcy Bar Association of Maryland. He has received the Distinguished Service Award from the National Association of Consumer Bankruptcy Attorneys for his work on behalf of consumers across the country. Mr. Weiss is admitted to practice before Maryland and District of Columbia federal and state courts, the United States Courts of Appeals for the DC, Fourth and Eighth Circuits, the United States Tax Court, and the Supreme Court of the United States, and has been practicing law since 1983.
Latest posts by Brett Weiss, Esq. (see all)