14 May

Why does my foreclosure complaint include a lost note count?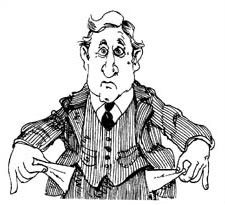 Almost every foreclosure complaint filed includes a "lost note count." The plaintiff, which is usually a bank you never heard of in connection with your loan, is claiming that it had the original promissory note but lost it. This is a lie, and an expert foreclosure defense attorney will be able to uncover the lie.
The truth is that the plaintiff never had possession of the original note. The plaintiff was probably "sold" the note as part of a bundle of "securitized" notes (this bundle is known as a securitized trust), but the actual delivery of the original note never took place.
Why? Because it's a hassle. Think about it.
Article 3 of the Uniform Commercial Code, which is enacted in every state, requires that the mortgage note be physically delivered to the plaintiff, assuming it is negotiable. However, if you look at your mortgage you will see the lender is located in a city other than yours. That means your lender is writing loans everywhere.
Logistically, your originating lender must retrieve all 10,000 loans to be securitized and indorse every one. Then it must box all these notes with their corresponding assignment of mortgages (probably 100 banker boxes) and drive them to the trustee for the securitized trust.
It is just easier and cheaper to email a digitized copy of each note to the trustee, so that is what they do.
This raises two problems with the plaintiff's foreclosure complaint: (1) it is impossible to lose something it never had, and (2) it does not own the right to foreclose at the time the lawsuit is filed.
The good news for the plaintiff is that 99% of all foreclosures go uncontested. So this fundamentally flawed system works almost every single time. Is it any wonder why the mortgage industry is so arrogant?
The following two tabs change content below.
Chip Parker is the managing partner of Parker & DuFresne, P.A., where he represents Northeast Florida businesses and consumers facing bankruptcy, and homeowners facing foreclosure. His firm files more homeowners in the Mortgage Modification Mediation Program than any other law firm in Northeast Florida. Parker is the recipient of Jacksonville Area Legal Aid's prestigious Award for Outstanding Pro Bono Service. Mr. Parker is an active member of the National Association of Consumer Bankruptcy Attorneys and National Association of Consumer Advocates.
Latest posts by Chip Parker, Esq. (see all)