16 Apr

Behind in your mortgage payments? Don't give up!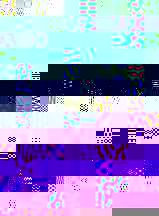 Associated Press writer Alan Fram reports that 1 in 7 homeowners predict that they might not be able to make their mortgage payments. This is a shocking and dismal statistic that is ignored by our country's leaders. Nothing is being done to help homeowners, PERIOD.
If you are a distressed homeowner, you are on your own in this battle, but you don't have to go it alone. So what can you do to protect yourself? Well, the good news is that you're already doing it.
You are scouring the internet for information, and you've found one of the best sources out there. Mortgage Law Network and its sister site, Bankruptcy Law Network, are chock-full of articles written by leading bankruptcy and consumer attorneys.
Most directly, you can find articles on filing Chapter 13 bankruptcy or fighting your foreclosure. For instance, Andy Miofsky explains how Chapter 13 can help catch those payments current, and I posted an article on fighting your mortgage foreclosure in state court.
Whatever you do, don't give up! You are not alone, and there are lawyers out there that will help!
The following two tabs change content below.
Chip Parker is the managing partner of Parker & DuFresne, P.A., where he represents Northeast Florida businesses and consumers facing bankruptcy, and homeowners facing foreclosure. His firm files more homeowners in the Mortgage Modification Mediation Program than any other law firm in Northeast Florida. Parker is the recipient of Jacksonville Area Legal Aid's prestigious Award for Outstanding Pro Bono Service. Mr. Parker is an active member of the National Association of Consumer Bankruptcy Attorneys and National Association of Consumer Advocates.
Latest posts by Chip Parker, Esq. (see all)